Koblenz may not be super-famous for its cherry blossom like other places, foremost Japan, of course, or even close by Mülheim-Kärlich where their claim to fame is the Traumpfad "Streuobstwiesenweg".
Photographing Koblenz Cherry Blossom
Nonetheless spring has also turned the trees here in Koblenz into pure white, sometimes I even thought that it had snowed, looking only at the white treetops. The image above was taken as a wide angle macro at maximum aperture f3.5 to emphasize foreground.
For a few days now, the white is complemented by yellow as the rapeseed also starts blooming.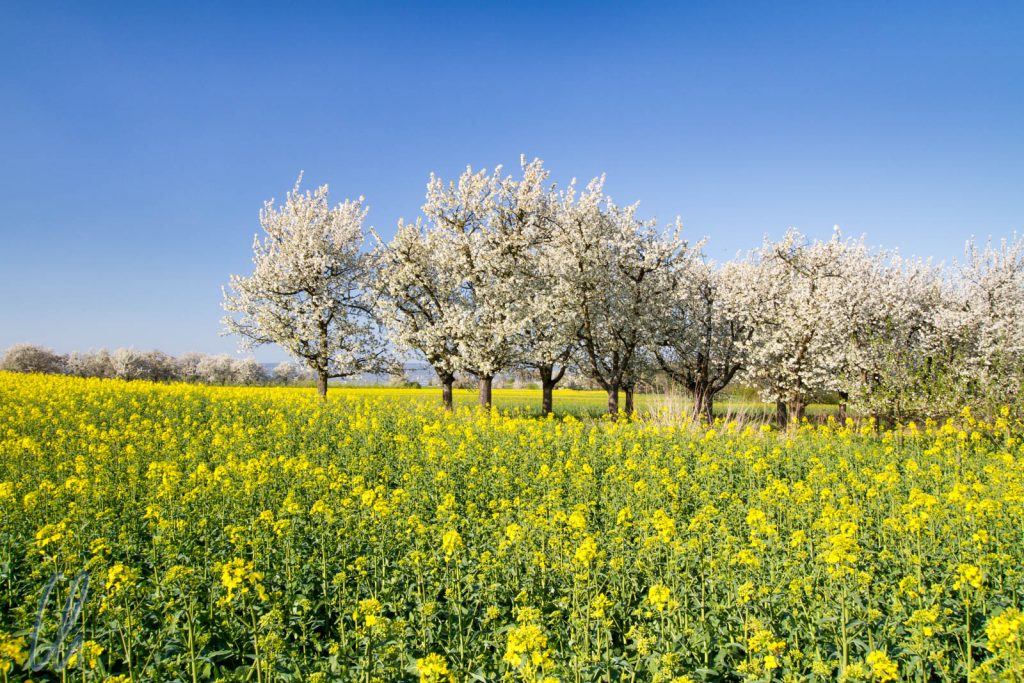 Der Blütenweg / The Blossom Path
To see for yourself, I would recommend a short hike I invented and named the "Blütenweg" (Blossom Path). It starts at the Mosel, steadily going, crossing a small forest until you reach plateau with fields and cherry trees. After crossing the field on the top, turn right and left again. From now on, just keep going straight with a tendency to go left when possible. One turn is a bit tricky and may be hidden later in the year in high grass.